I came across this today in my readings.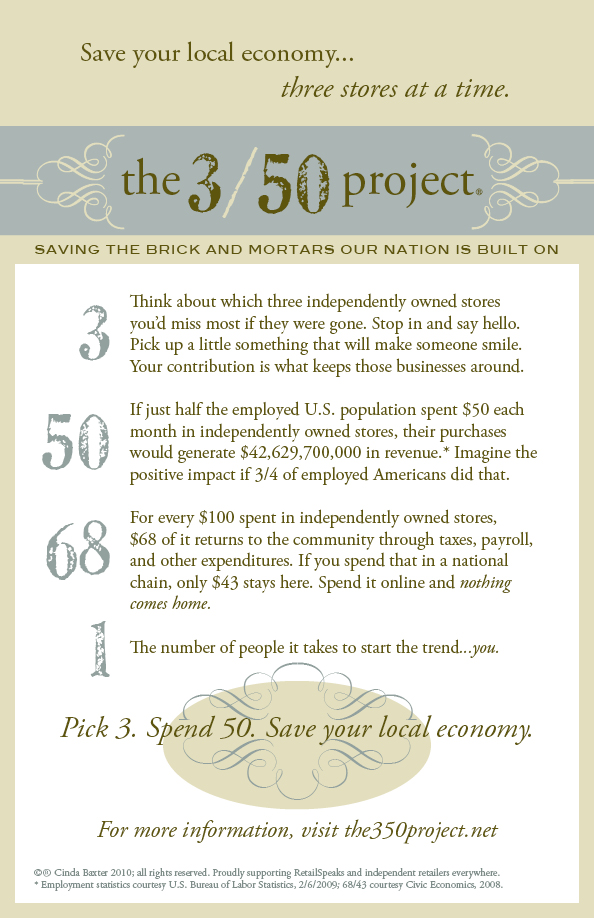 (Sorry it is weird on here... I'm not competent at web-lingo)
This is something that I'm going to try do and would encourage anyone else to do as well. And I'm not saying this because my husband is employed by a local business. What would our community be like if everything was a big chain store? It makes me want to vomit.
More information here: http://www.the350project.net/home.html